Corporate Programs
NSL is aware of the constant language needs that the corporate world has. Reliable and flexible programs can be designed by your company or corporation, with NSL's guidance, in order to allocate time and resources most effectively.
We have a wide variety of programs, tutorials and other language-related services available, such as
English, Spanish, French or Italian in private, semi-private or group lessons
Specialized short term tutorials
Translator and Interpreter services
Writing skills lessons
We also provide educational services to assist your personnel at company-oriented tasks, such as delivering a speech, conducting a meeting or speaking at a long distance telephone conference.
The Corporations that send us more than a dozen students a year could become part of our special VIP Corporate Program.
Contact us today about setting up a specialized program for your Company.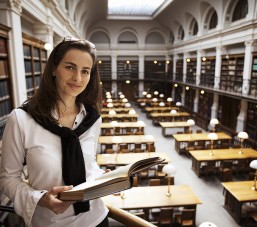 NSL Appreciates Your Sponsorship
NSL would like to thank these companies for their sponsorship over the years

Amgen
Lifesavers
Pfizer
Shering Plough
Pharmacia (Searle)
Citibank
Smithkline-Beecham
Procter & Gamble
Roche/Syntex
Warner Lambert
Squibb
Mova
Abbott
Merck Sharp & Glaxo
Mc Neil Johnson & Johnson
Janssen Ortho
Palmas del Mar Resort
General Foods
Eli Lilly
A J Bart
Praxair